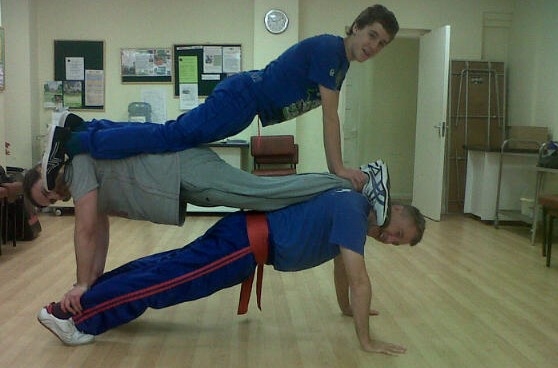 Elliot Lee, Antoine Louvel and Jason Lee practicing the press up stack.
San Da – Chinese Kickboxing
At White Crane Martial Arts we practice both semi-contact & full-contact Chinese Kickboxing. This art involves punching, kicking, vertical grappling, & various sweeps, throws & takedowns. We have also combined Shia Chiao Chinese wrestling, Chin Na joint locking & Dog Style ground fighting to create a complete ground fighting system.
These classes are great fun & a tough workout. We practice on bags & focus mitts, we work the techniques with partners in a controlled & structured way, then we engage in free sparring.
We hold an annual competition so students can test their skills & measure their progress. Beginners are always welcome to the classes, so please call us for details.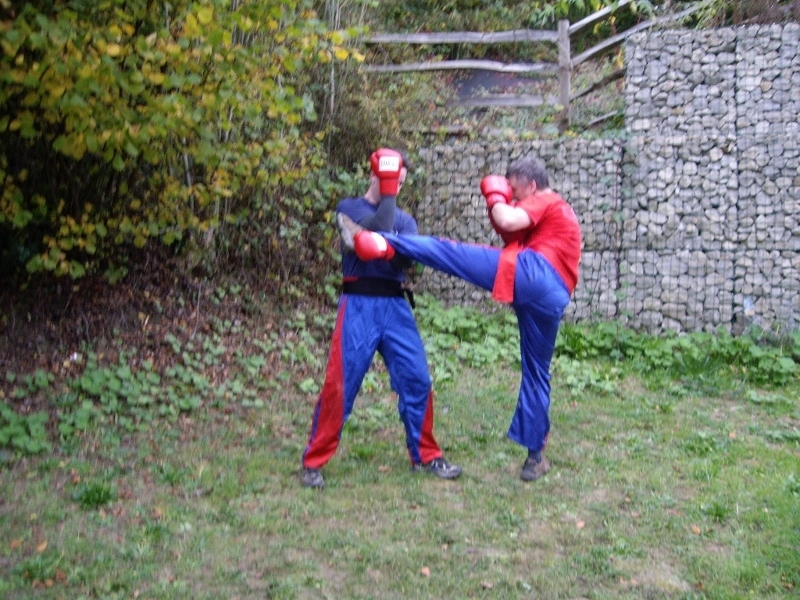 Joshua Haigh Instructor WCMA and Jason Lee semi contact sparring.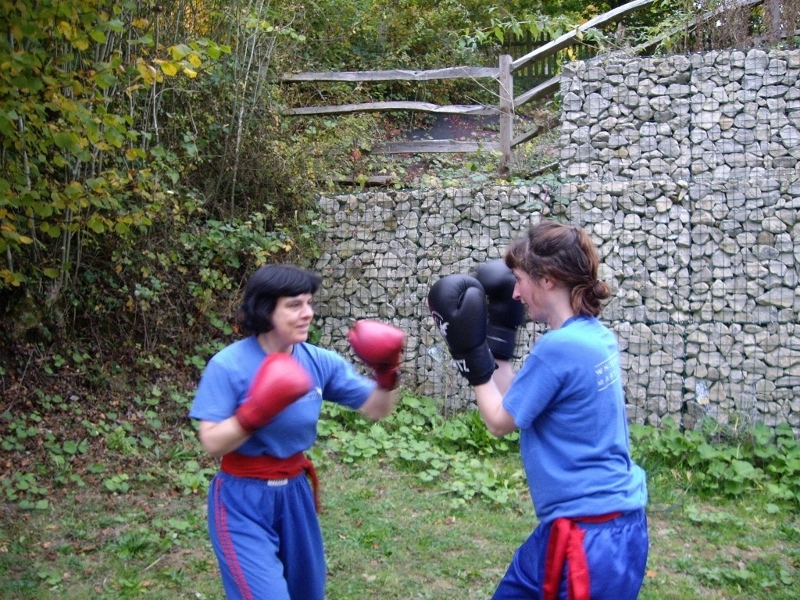 Kirsty Sloman and Olivia Louval Semi Contact sparring.