Instructor Shafagh Amiraftabi
20 Years Experience
Graded on the full White Crane System
Graded by the Beijing Wushu Association
Fully Insured
CRB registered
Mobile number: 07432 597 647
Email: shaf@whitecranemartialarts.co.uk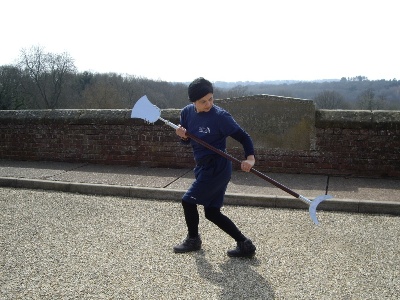 Shaf performing Monk Spade
Worthing Club Classes
There are no classes this Bank Holiday Monday
Adult Tai Chi (Suang Yang)
Adult White Crane Kung Fu
Chinese Kick Boxing
Chinese Traditional Weapons Training
The classes are very beginner friendly. We welcome anyone irrespective of their ability. Get fit, flexible and strong and learn valuable self-defence skills in a friendly environment.
Timetable
Mondays
St Botolphs Church, entrance Manor Rd off Heene Rd, Worthing
Gentle Exercise class standing or seated based on Tai Chi 10am-11am
Mondays
Holy Trinity Church Hall, Gratwicke Road, Worthing on the corner of Shelley Rd and Gratwicke Road)
Tai Chi 7-8pm
White Crane Kung Fu  8-9pm
Sparring/Forms/Weapons Training 9-9:30pm
Wednesdays
St Botolphs Church, entrance Manor Rd off Heene Rd, Worthing
Tai Chi 7-8pm
Chinese Kick Boxing 8-9pm
Friday (Last Friday of Every Month)
St Botolphs Church entrance Manor Road off Heene Road
Chinese Traditional Weapons Training 7-8pm
Contact me to get further details such as what to wear, cost etc..
Shaf 07432 597 647 or e-mail shaf@whitecranemartialarts.co.uk
Please be aware that White Crane Martial Arts expects all students to respect their Instructors and their fellow students. WCMA reserves the right to terminate any students membership at any stage, although this is always a last resort and not a decision taken lightly. All monies paid to WCMA are non refundable.