Chinese Lion Dance is an integral part of the rich history & traditions of Chinese culture. Originally the Lion was actually a mythical creature tamed by the villagers & used, along with loud drums & cymbals, to scare other demons away from their crops.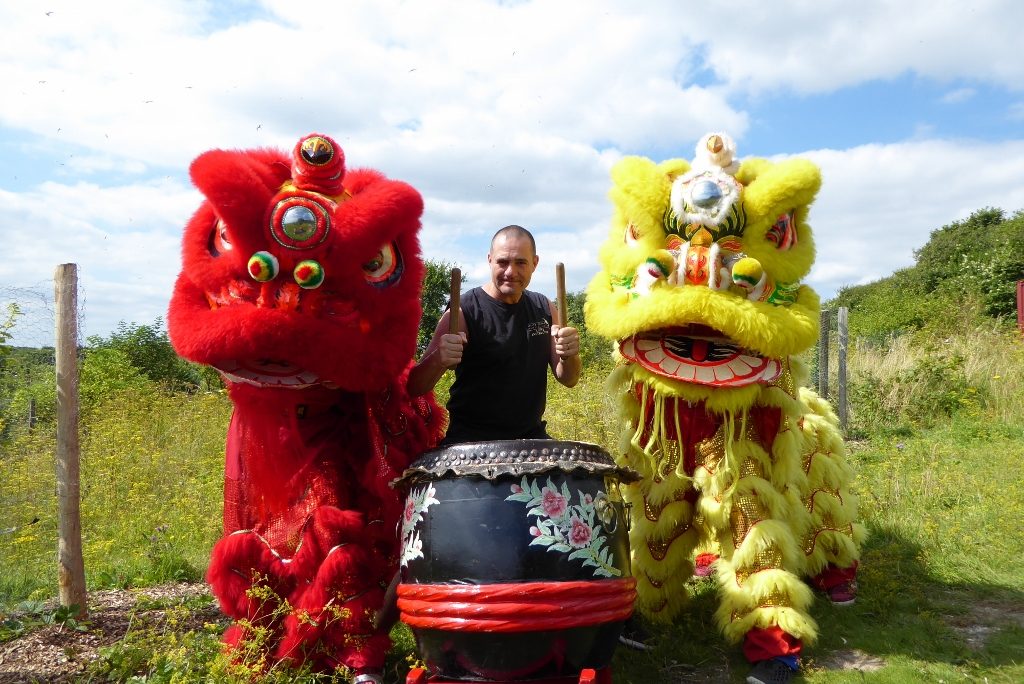 Now it is used to celebrate any number of events such as birthdays, weddings, the opening of a new business & so forth.

However, still the most popular use for the Lion Dance is at the Chinese New Year or Spring Festival. The Lion represents the New Year concept of celebrating new birth & new beginnings.

Traditionally martial arts clubs would perform Lion Dance because only they had the strength, flexibility & stamina to handle the rigours of the difficult movements.

Chinese Lion Dance became an integral part of almost all Kung Fu clubs in China & the Far East. However, as with so many of these traditional skills, many modern Kung Fu clubs do not practice Lion Dance.

White Crane Martial Arts practice & perform Lion Dance regularly. This is of great benefit to the students as the movements are very martial in their performance. Plus, of course, it is great fun!

The White Crane Martial Arts Chinese Lion Dance team have recently performed for Chelsea Football Club at their ground Stamford Bridge before the match against Arsenal in February 2017!

ARE YOU LOOKING FOR A CHINESE LION DANCE FOR YOUR EVENT OR FUNCTION?
White Crane Martial Arts can perform a Chinese Lion Dance for a wide variety of events including:
Chinese New Year
Opening of a new business
Weddings
Corporate functions
Chinese society events
School Events
Fetes
Fairs
& many more!
(South East Area only)
Please call
07885 963 979
to discuss your individual needs.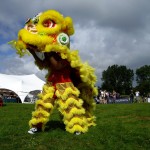 The White Crane Lion Dance Team is now available to take bookings for your Lion Dance in 2015. Whether you